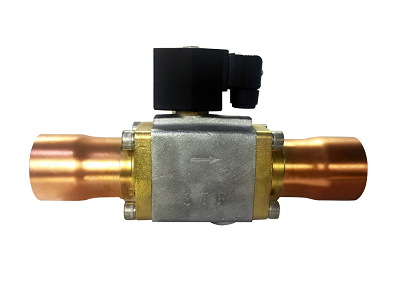 FDF-H Series
FDF-H series are servo solenoid valve with piston, can be also used for liquid, suction, hot gas lines with other flourinated refrigerants.
contact us
Technical Parameters
Accessories
Download
Characteristics
- FDF-H series are pilot operated solenoid valves for liquid, suction and hot gas application.
- For refrigeration and air condition application.
- Suitable for R410A refrigerant、HFC & HCFC.
- Medium temperature: -40℃~+105℃, Max +130℃ during defrosting.
- Ambient temperature: -40℃~+55℃.
- Maximum working pressure:30 bar
- Alternative coils:
AC:24V, 36V, 110V, 220V
DC:12V, 24V
Dimensions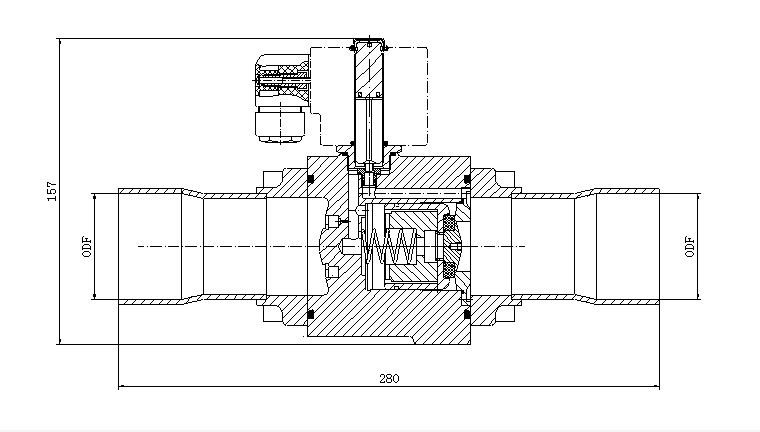 Other Technical Data

The Kv value is the water flow in m3/h at a pressure drop across valve of 1 bar,ρ=1000kg/ m3.
Note :If you have special requirement ,please contact STF.
Nominal Liquid Capacity(KW)

Rated liquid and suction vapour capacity is based on evaporating temperature te=4.4℃,liquid temperature ahead of valve t1=38℃,and pressure drop in valve R134a △P=0.15 bar, R22、R404A、R507、R407c、R410A ΔP=0.21bar.
Rated hot gas capacity is based on condensing temperature tc=+40℃,pressure drop across valveΔP=0.8bar,hot gas temperature th=+65℃,and subcooling of refrigerant Δtsub=4K.
format
name
date
download